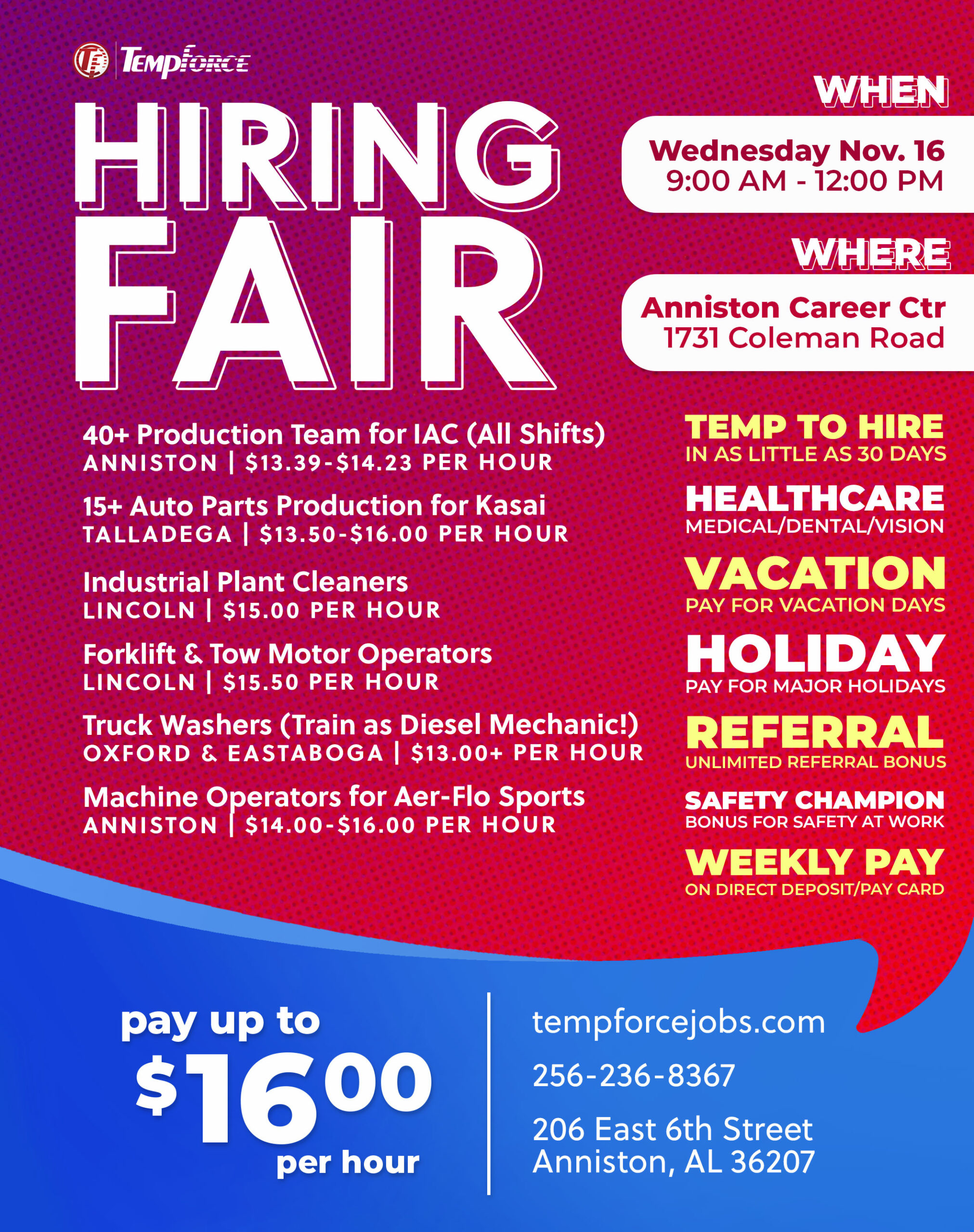 Thanks-for-Giving Me a JOB… HIRING FAIR!
Ready to say Thanks-for-giving me a Job? Apply this week!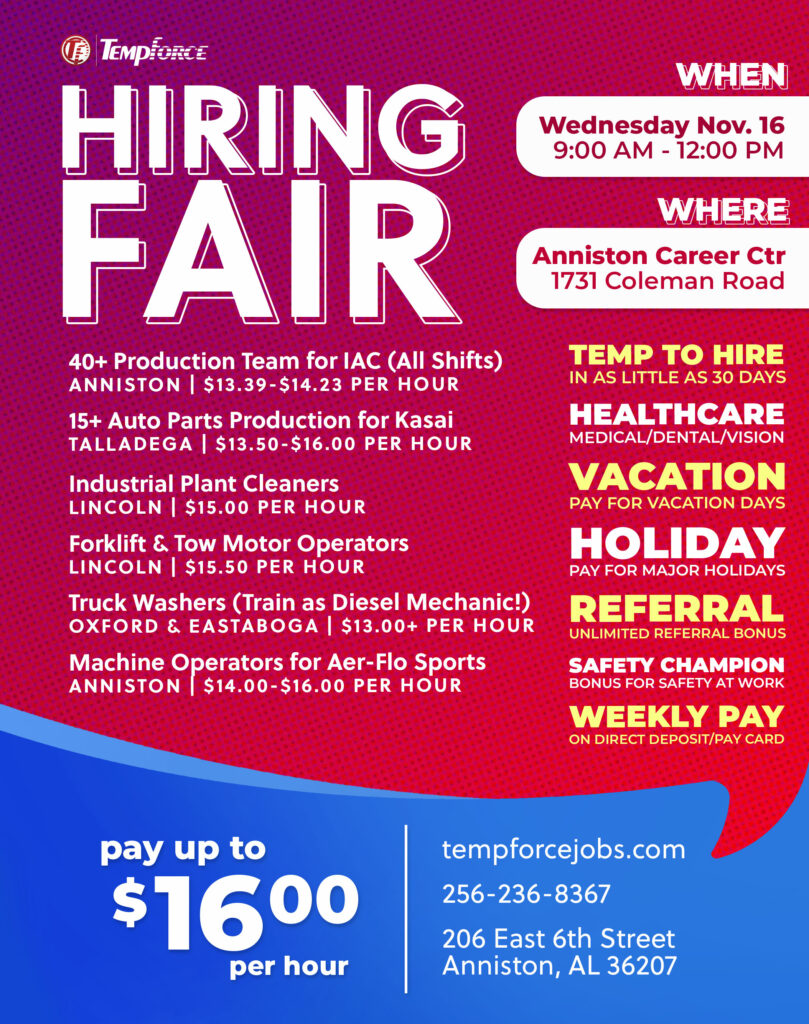 Just in time for Thanksgiving, we have an opportunity for you to earn a full-time job at our Anniston location. Our placement team is working to fill over 50 full-time careers on all shifts. We have positions available
in Anniston, Oxford, Eastaboga, Talladega and Lincoln. Apply this Wednesday at the Anniston Career Center!
✴️ Starting Pay $13 to $16 Per Hour
✴️ Temp to Hire in as little as 30 days
✴️ Over 100 open positions – entry-level & skilled
✴️ Healthcare Plans Available (Sign Up Day 1)
✴️ Vacation & Holiday Pay
✴️ Unlimited Referral Bonus
More of our JOBS are listed & you can apply 24/7 at tempforcejobs.com. Call 256-236-8367 if you can't make it!
From August 1-5, TempForce will be taking ALL WALK-IN INTERVIEWS at ALL LOCATIONS. We're hiring for over 100 full-time positions, all schedules, starting pay up to $23.95 Per Hour.